Master Class with Robert Martin

Robert Martin is available for live Master Classes with a special focus on the harmony and theory of Frank Zappa. Having toured and recorded with Zappa for many years and undergone rigorous classical training himself, Robert is uniquely qualified to explain Frank's approach, incorporating live performance, visual examples, printed scores and a lively Q&A session to enhance the presentation.
The main presentation includes four Zappa compositions performed by Robert, incorporating keyboards, saxophone and horn. Overhead projection of the keyboard will allow attendees to see the exact harmonic structures and melodic devices used in each composition as they are analyzed and explained, and as they are performed live.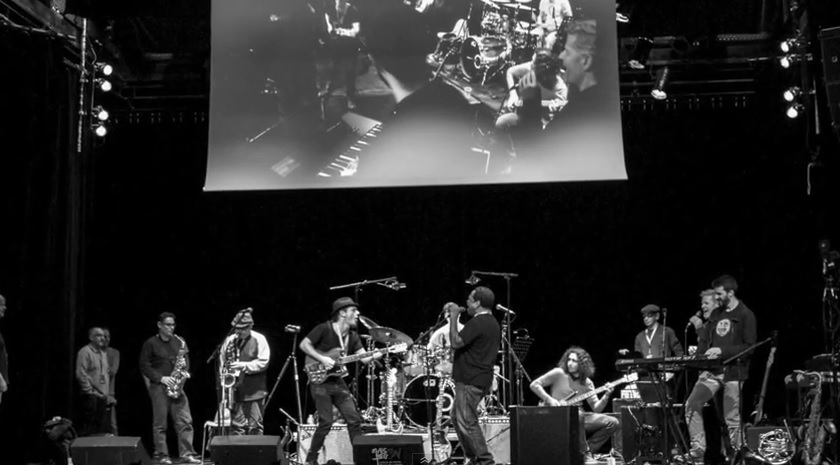 Each attendee will be given a printed score of the compositions performed in the class, each of which will be discussed in detail. Robert provides in depth, insightful analysis of Zappa's concepts, ranging from basic structures Frank preferred behind his solos, to advanced harmonic and rhythmic concepts used in his compositions. Photo Credit Emilie Dubrail
Robert will also engage the audience in a fun and informative Q&A session following the main presentation.